Top Android Root Applications
If you are looking forward to make your phone more interesting, the only solution is to root your Android. There are endless android root applications that require root access. If you also want to use those applications then you have to root your Android first. Here we will discuss best root applications loved by everyone.
Superuser – first application necessary after rooting
Once you have rooted your phone, the most initial step is to start with super user application. With rooting you can get full control over android device. Super user application provides a button to access that root control. With the Superuser application, every new application installed on your phone after that will ask permission for root access. The application is mandatory to install to run all other application on your Android.
Titanium backup – automatic backup software
Every user has important data files and contacts on their Android phone. If you wan to protect them, you need Titanium backup application. The application sets automatic backup option. In case, you want to install custom ROM then your data and files will be automatically be saved at a safe location. It can also delete or move unnecessary system files. If you are not installed with Titanium backup then you will lost all your data and you have to start from scratch.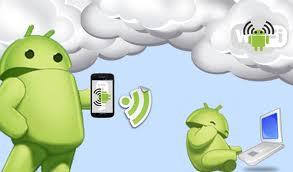 ShootMe - Take a screenshot
It is sad that android phone has not give capability to users to take a screenshot. Every time they take a screenshot, they have to use their computer. Is there any solution for the issue? The answer is ShootMe application. The application requires root access to use on your android device. Once you have installed this application, you can easily take high resolution screenshots within seconds. The application is user friendly and quite simple to use. You can also set the trigger for the screenshot just by shaking your android phone.
Metamorph – Helps in customization
If you wan to customize your android device then Metamorph is the ideal choice for every individual. It makes customization easy and faster. Download the application and customize endless themes with a simple click. You can even create your own theme with the application. The application also deals with menus and locked home screen. Customizing themes and application is one of the most typical tasks in the mobile world. But now it is easy with Metamorph customization software.
Adfree – Block Ads on your android immediately
As the name suggest, the software is good for making your android Ads free. Sometimes, people become sick of continuous Ads on their android phone. They don't want to see any ads on their phone again. Adfree is the excellent choice to make you happy. The software simply scans the web page and blocks the IP address of advertising agency. It means advertisements are no more allowed to display on your web page when you are browsing Internet. This is great news for the people who frequently access Internet on their Android mobile. Now you can perform any task on your phone in a hassle free environment. These are few top root applications and you can learn many more over the web.